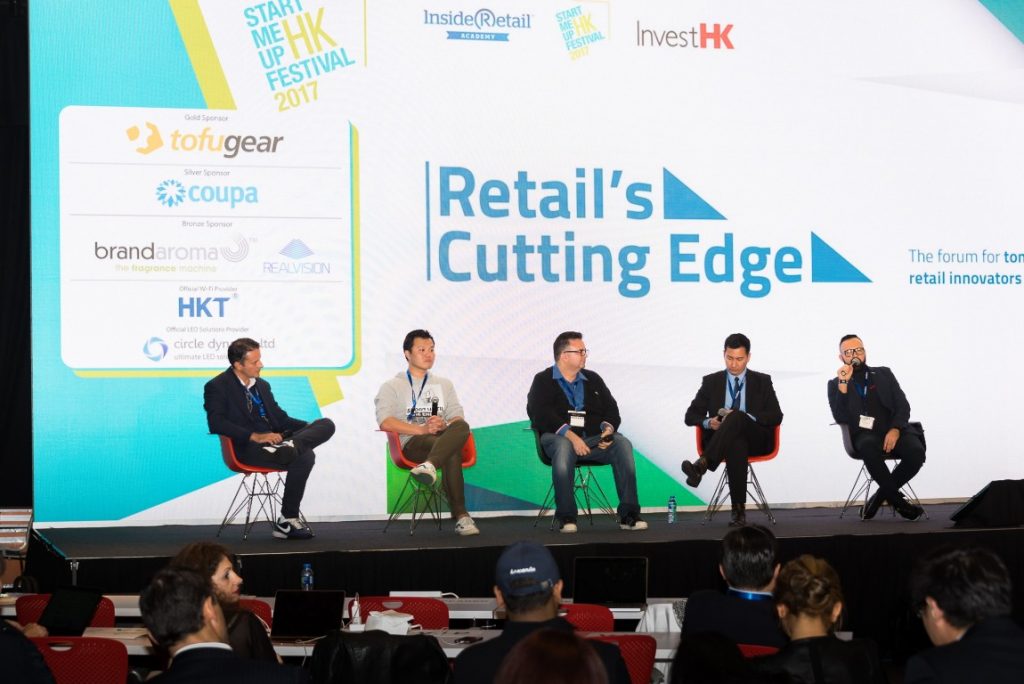 Traditional retail models and processes will no longer work in the new technology-driven era – and retailers need to "innovate or die".
That's the warning from one of the keynote speakers at Retail's Cutting Edge, a one-day seminar on Monday (January 16) guaranteed to challenge conventional views about the future of retailing in Hong Kong and beyond.
"I have to say to all my friends in retail – in those traditional brick and mortar businesses: You have to stop doing what you're doing. You absolutely have to innovate or die." That's Anson Bailey, partner with KPMG, one of the speakers.
More than 20 retail experts and founders of 10 new startups will share their unique insights into the technology and disruption driving change in the retail sector.
This unmissable one-day event organised by Inside Retail Hong Kong and InvestHK will be held on Monday at PMQ as part of the annual StartmeupHK Festival supported by InvestHK. Tickets are available online and cost just HKD998.
At Retail's Cutting Edge, you'll hear from speakers including:
* Acacia Leroy from TrendWatching will share the disruptive innovations, from the retail industry and beyond, that are changing consumer expectations. Gain insights into the consumer trends that are shaping the retail landscape, and identify opportunities to launch innovations that will resonate with your customers in 2017 and beyond.
* Luke Grana, founder of disruptive fashion retail concept Grana.com, which has attracted investment from Alibaba as it rapidly expands internationally from its Hong Kong base.
* Alexis Wong, founder and CEO of Vesta Holding Company, an integrative investment and launch platform for new business models and technologies from the US to launch and commercialise in Asia Pacific.
* Kiril Popov, senior analyst and Hong Kong team head with New York-based Fung Global Retail & Technology on the future customers, their behaviour and their propensity to adopt disruptive technologies.
* Keith Tsui, data & analytics director with LKF Group on big data in lifestyle, F&B and property: the impact of new analytics technologies on retail.
Plus
Benoit Lavaud, group digital director of retailer Bluebell Group.
Sergio Argento, partner with Pacific Ventures.
Wai-Lun Hong, founder of Snaptee.
Jeremy Meltzer, founder of Australian-based iChange on technology for good and its positive potential.
Karl Noronha, GM Singapore and Malaysia with logistics specialist aCommerce.
And many more…
In addition to this high-calibre speaker line-up, Retail's Cutting Edge will feature short pitches by at least 10 founders of startups wanting to change the world of retail.